You can create unlimited custom pages for your SnapRetail website. Click Website on the top navigation bar and then click Website Pages.
To create a custom page click the + sign icon at the bottom right hand corner of the page.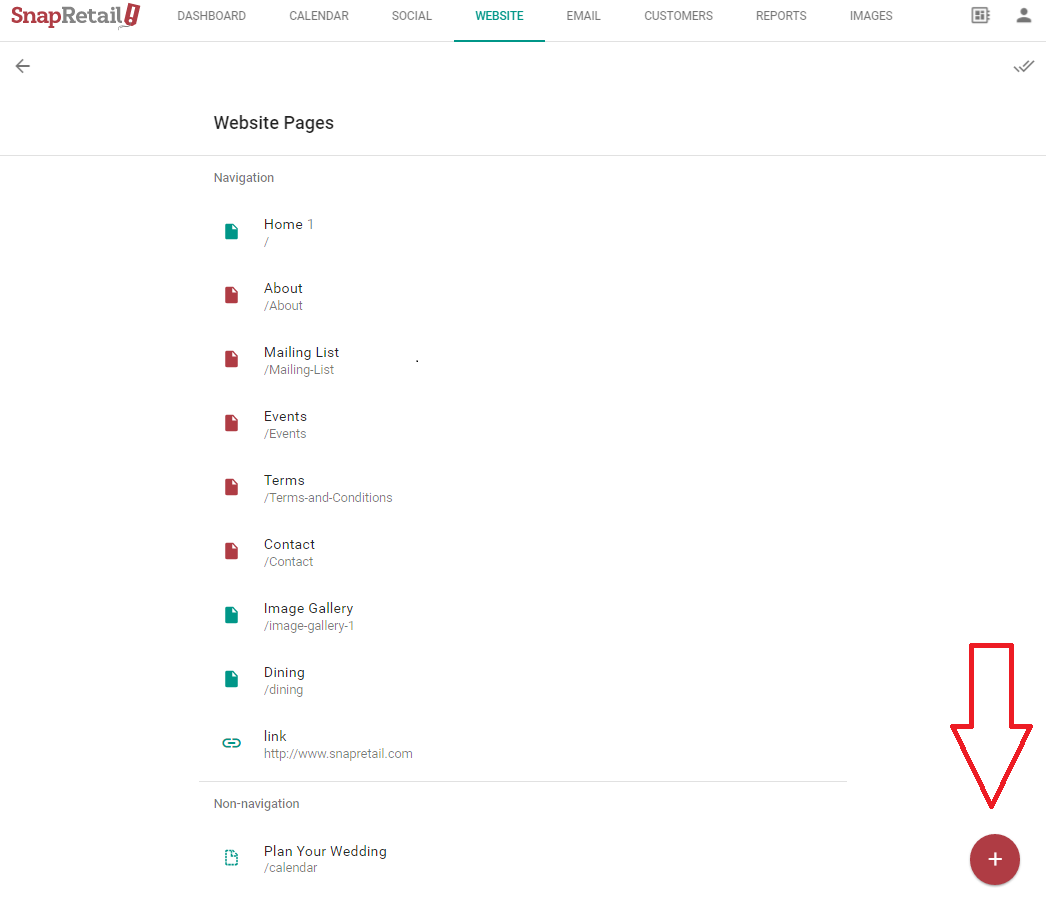 Select if you would like the page to be a Navigation page or Non-Navigation Page. The top icon is for a Navigation Page and the bottom icon for a Non-Navigation Page. 
Name the Page then click the checkmark icon at the top right hand corner.
If the page is linking to an external source, use the toggle and type the URL (be sure to include http://
On the next page you are brought to scroll down to the bottom and click on the pencil icon beside Blank Page.
To create the custom page, drag and drop any text, image, coupon, divider, or product widget onto the page. Follow the same steps to create and schedule the custom page as you did the homepage.