After an email has been sent, you can access a quick report directly from the Calendar.
Click on the green email icon.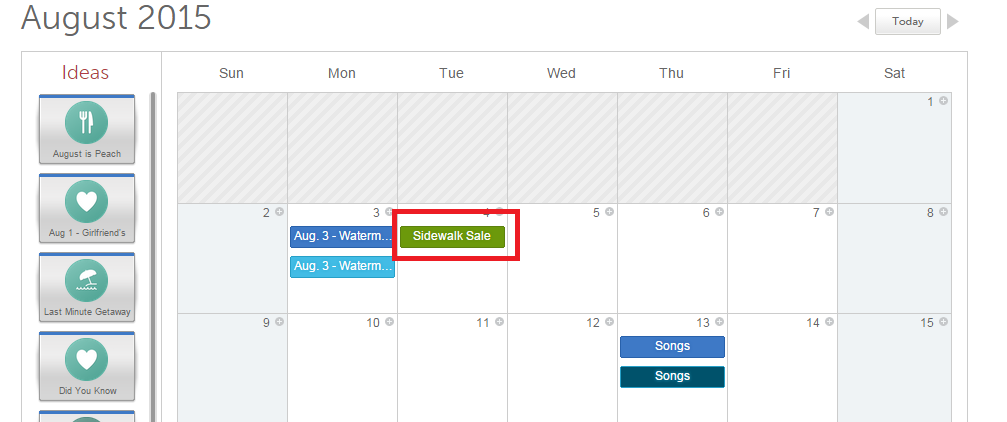 A quick report will display a pie chart reporting on open rate, click rate, bounces and unopens.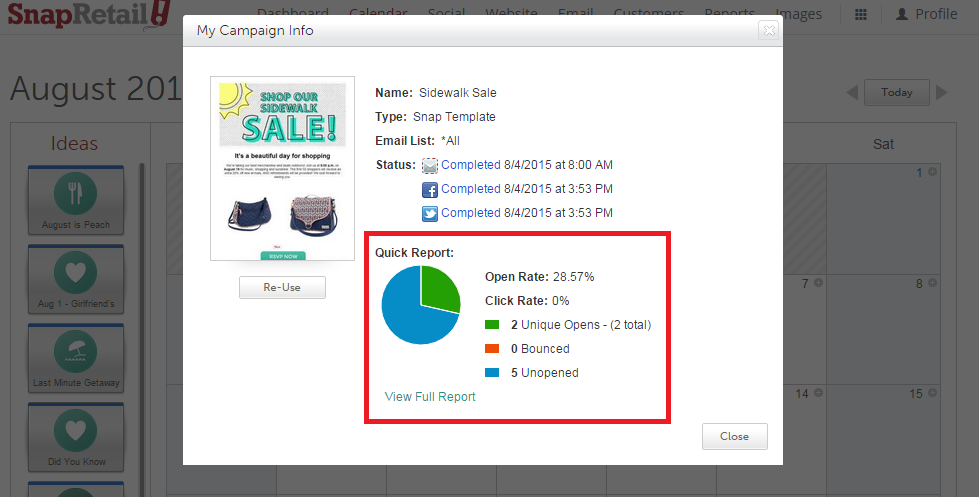 View what the email was named, the type of email template created, the email list(s) the email was sent to, and the time and date stamp the email was completed.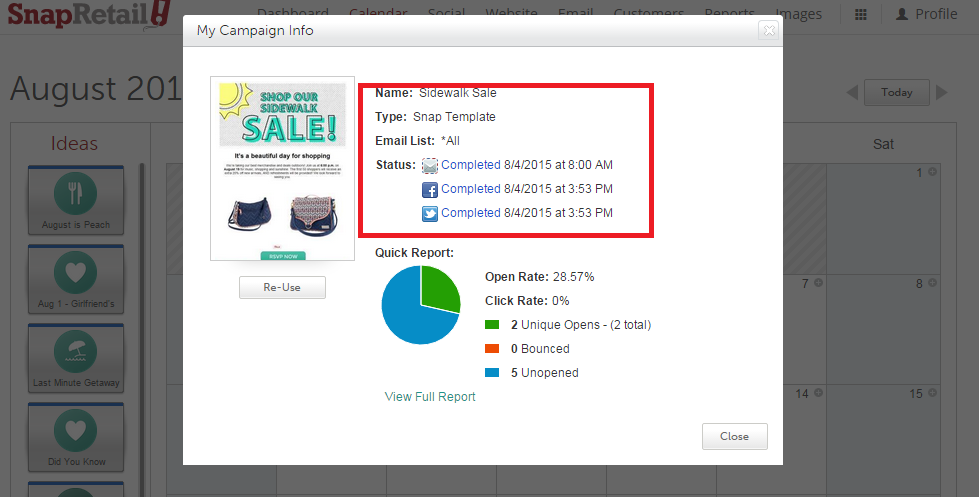 Click the Reuse button to use the email template again.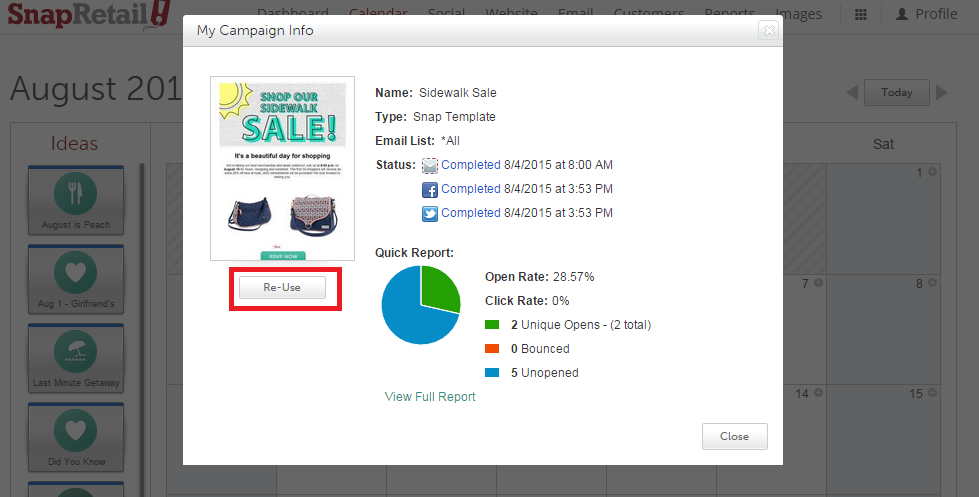 Choose the View Full Report option for additional reporting.