You cannot schedule an email without selecting an email list.
Click the Select Recipients dropdown to select an Email List.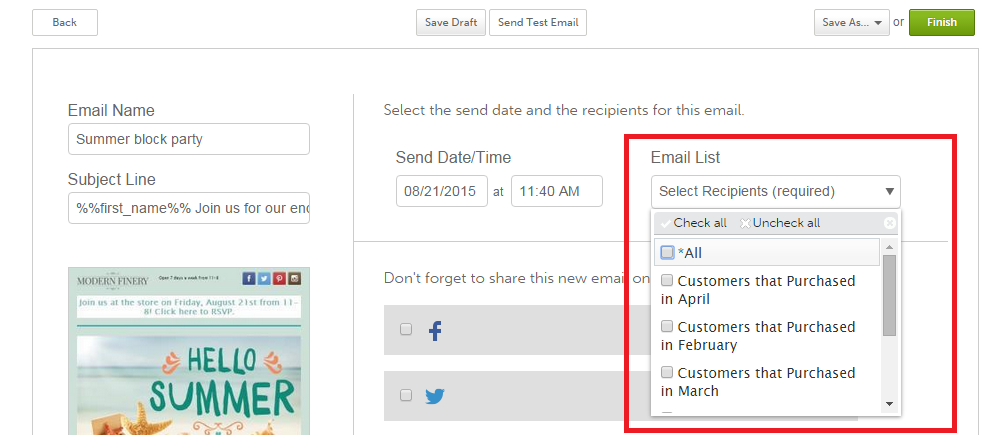 Click to check the individual list(s) you want to receive your email or Check *All 

If you select *All then your email will be sent to all active email addresses you have in your SnapRetail account regardless of list.

If an email address is on multiple lists that you select at one time they will still only receive the email once.