Using the Event Autoresponder will allow your customers to receive an email 14 days before the date listed in the Event Date field in your Customers section. This works best for events that reoccur every year like an anniversary, spouse's birthday, or pet's birthday. 
On any template select Save As from the top right and choose Autoresponder.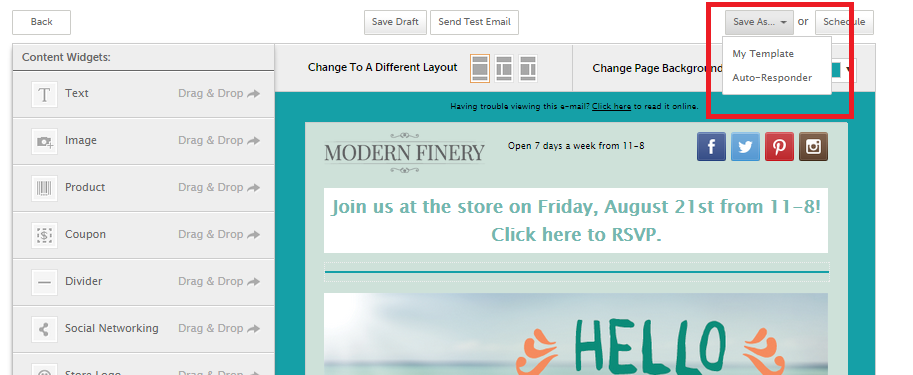 Select the Event Autoresponder Type from the drop-down menu:
Type your Subject Line in the text box.
Choose Save & Finish and you will be directed to the Autoresponder tab where you can view your saved autoresponders.
Important Note:  Only one Welcome, one Birthday, and one Event autoresponder can be active at a time. If you already have an existing Welcome, Birthday, or Event autoresponder active and you attempt to create a new one, your existing autoresponder will be turned off and your newly created autoresponder will be activated in its place.