1. Click on Customer on the navigation bar in The Edge then click Online Marketing on the left navigation in The Edge
2. Click "Integrate Existing Account"
3. On the screen that appears, log in using the email address and password you normally use to log into SnapRetail.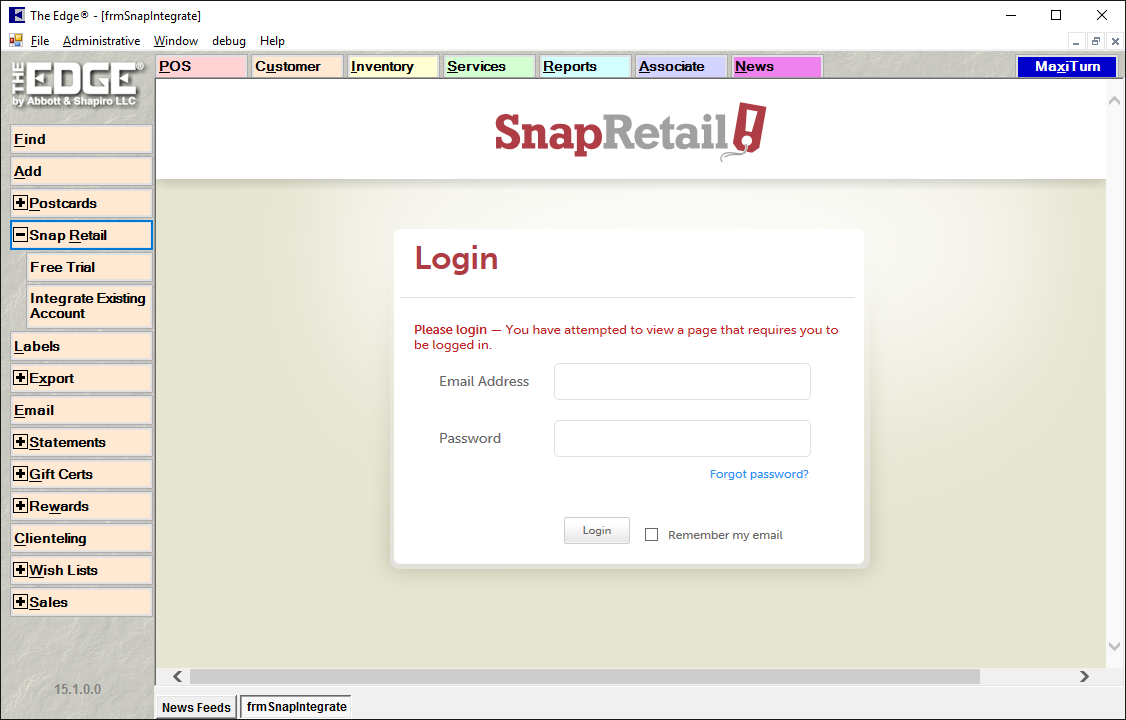 4. Click Allow
5. Click OK
6. Click Upload Group (if you receive a message that no groups are defined you will need to create the groups in The Edge first. If you are not familiar with creating groups in The Edge please download the instructions here).
7. Pick a Group/Mailing List and Click OK
8. You will now see the group(s) in the Customers section of SnapRetail. Please note, that it is not a continuous sync, so you will need to follow up the steps above when the list needs updated.
**NOTES** Version 16 or higher of The Edge POS required. If you do not have version 16 or higher, in The Edge click HELP and then CHECK FOR UPDATES and The Edge will quickly update.