There are a few different options to navigate to your website creation page.
Navigate to your website by choosing the Website tab at the top of your SnapRetail account
From the Dashboard click on the "Let's Get Started" button under Create & Schedule Updates to Your SnapRetail Website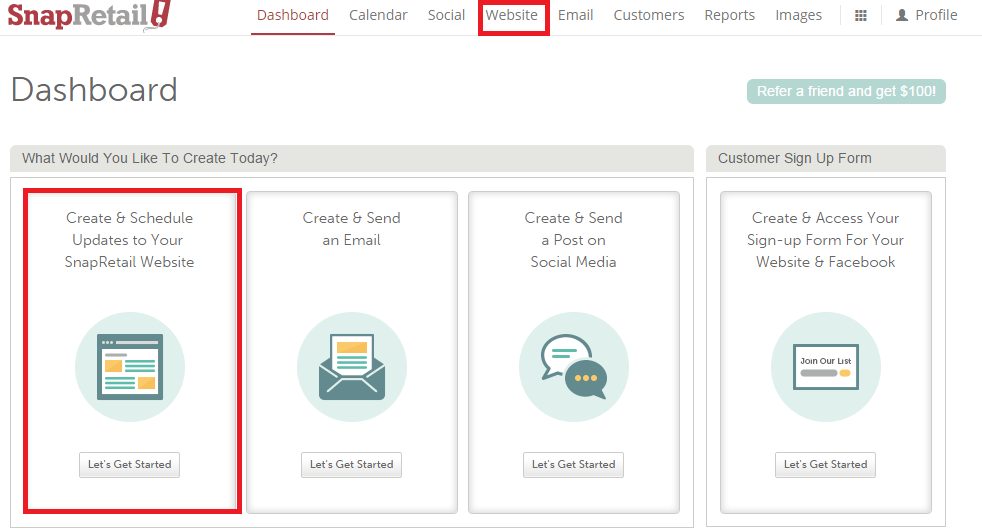 Navigate to  Profile > My Account and choose the Manage Website button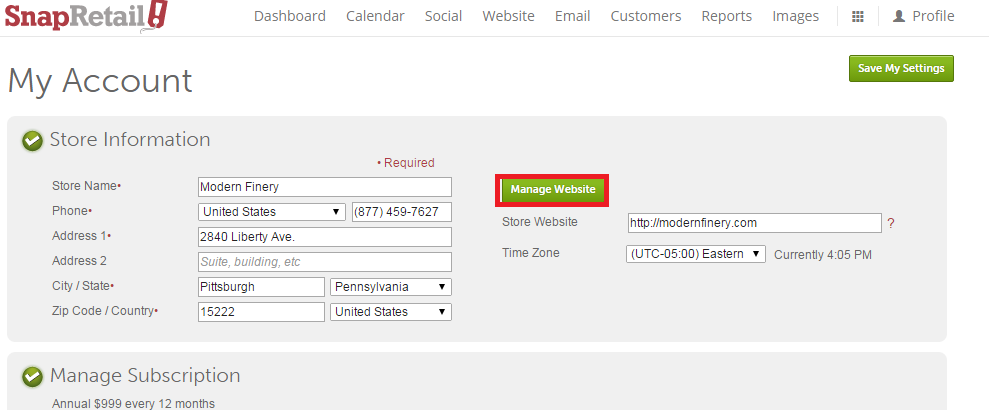 From the main Website page  you can do the following:
Turn your website on for the public, or off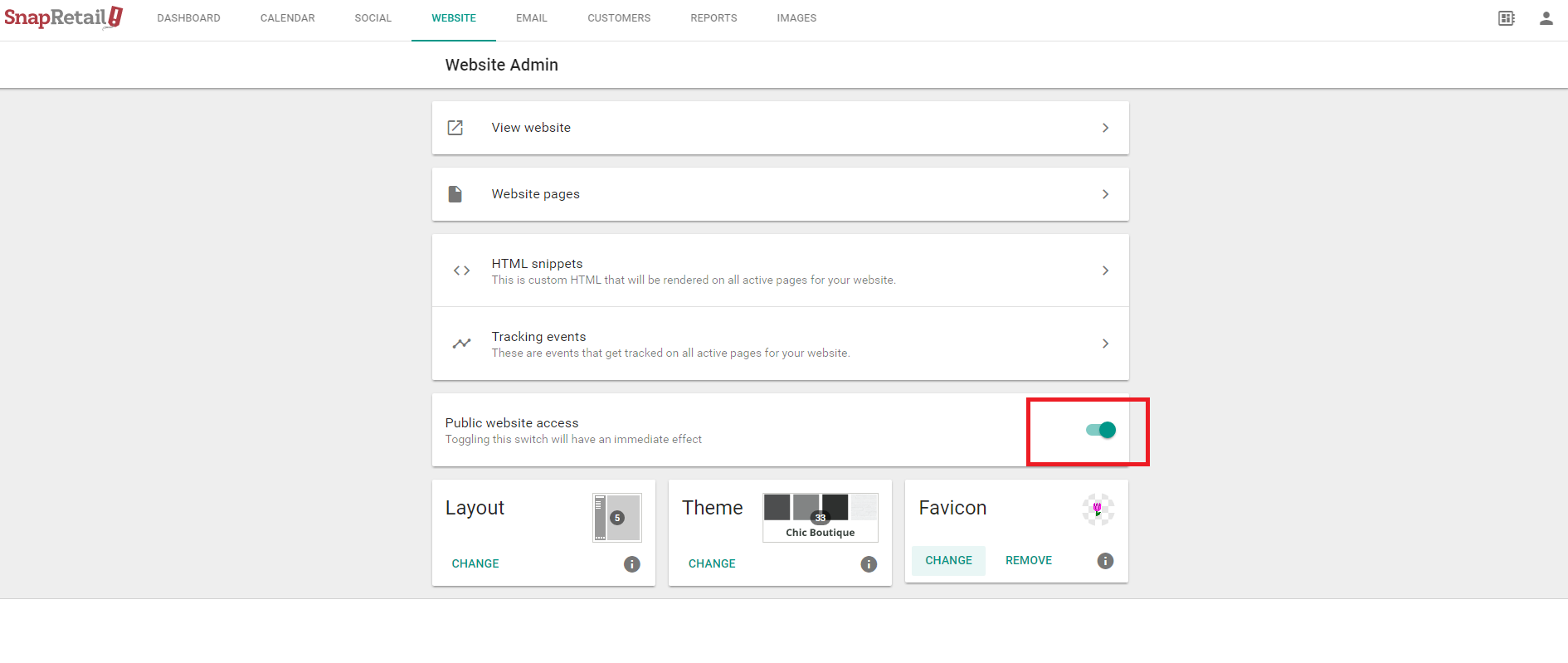 View your website as it would appear to the public
Click Website Pages to view, edit, rearrange, add, or delete navigation or non-navigation pages.
Add HTML snippets (that will be rendered on all active pages for your website)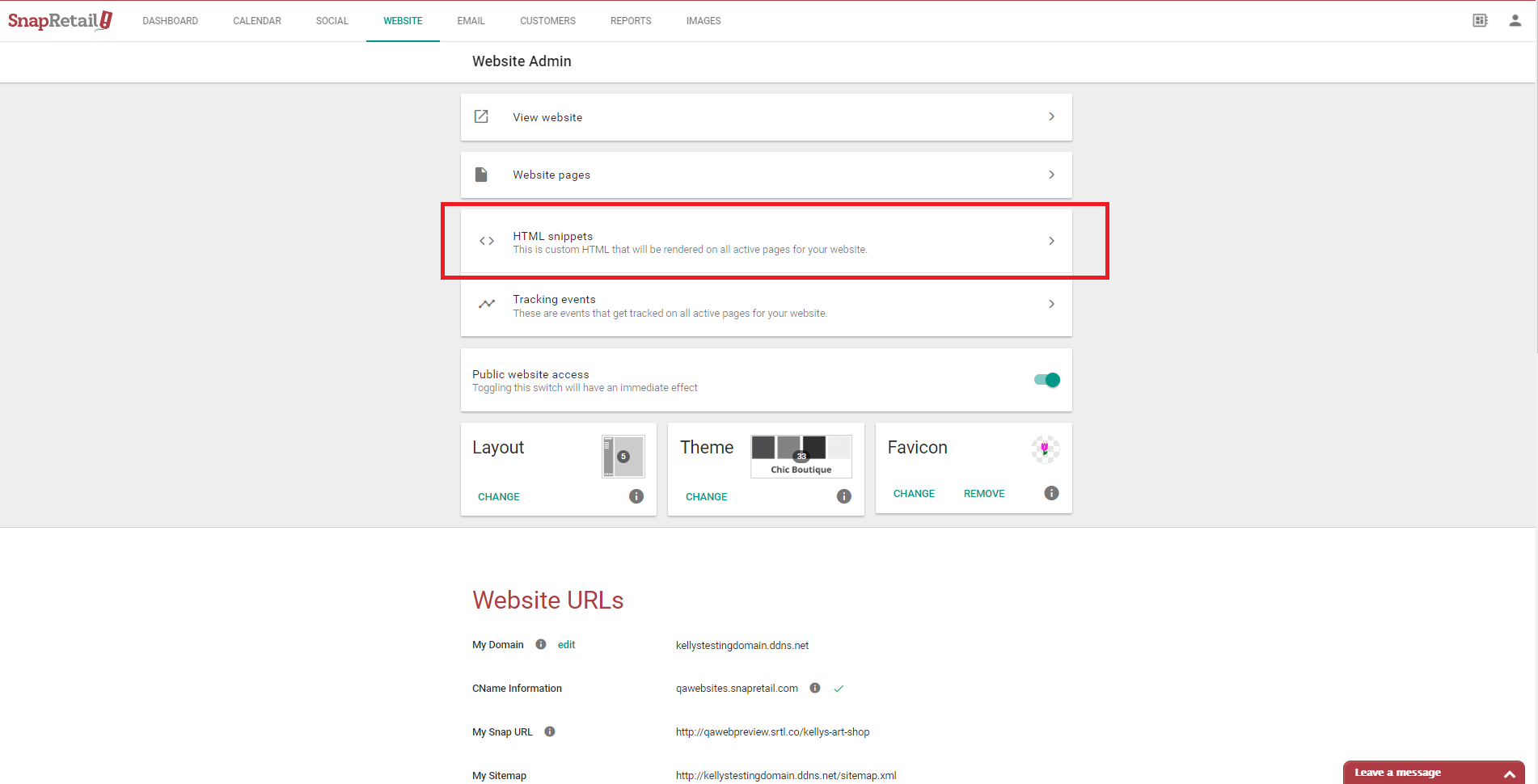 Add Tracking Events (events that are tracked on all active pages for your website, typically used in conjunction with the Facebook Pixel)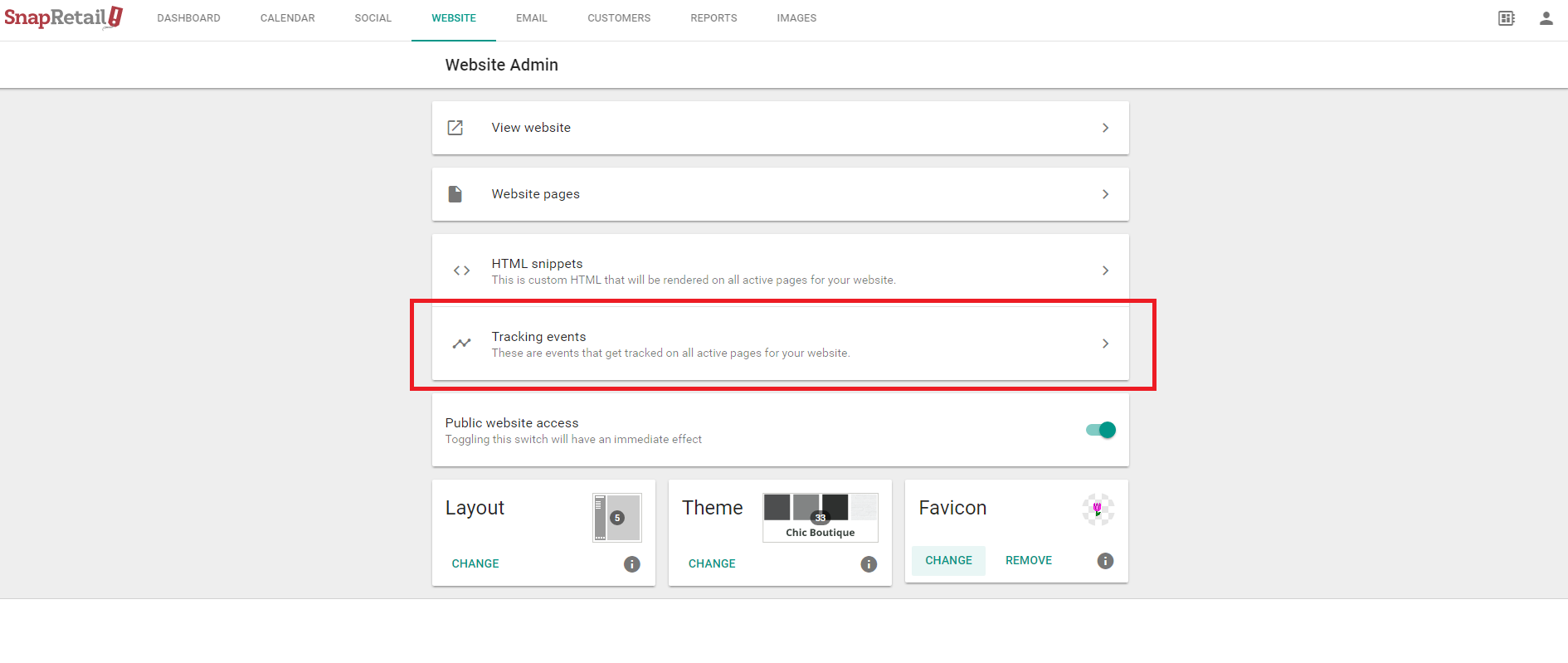 Add or change your layout and/or theme
Add or change your Favicon
Customize your website account settings, such as domain name, Google Analytics, and set up website SEO tools.