To edit an existing custom page or your home page click on Website on the top navigation bar, then click Website Pages.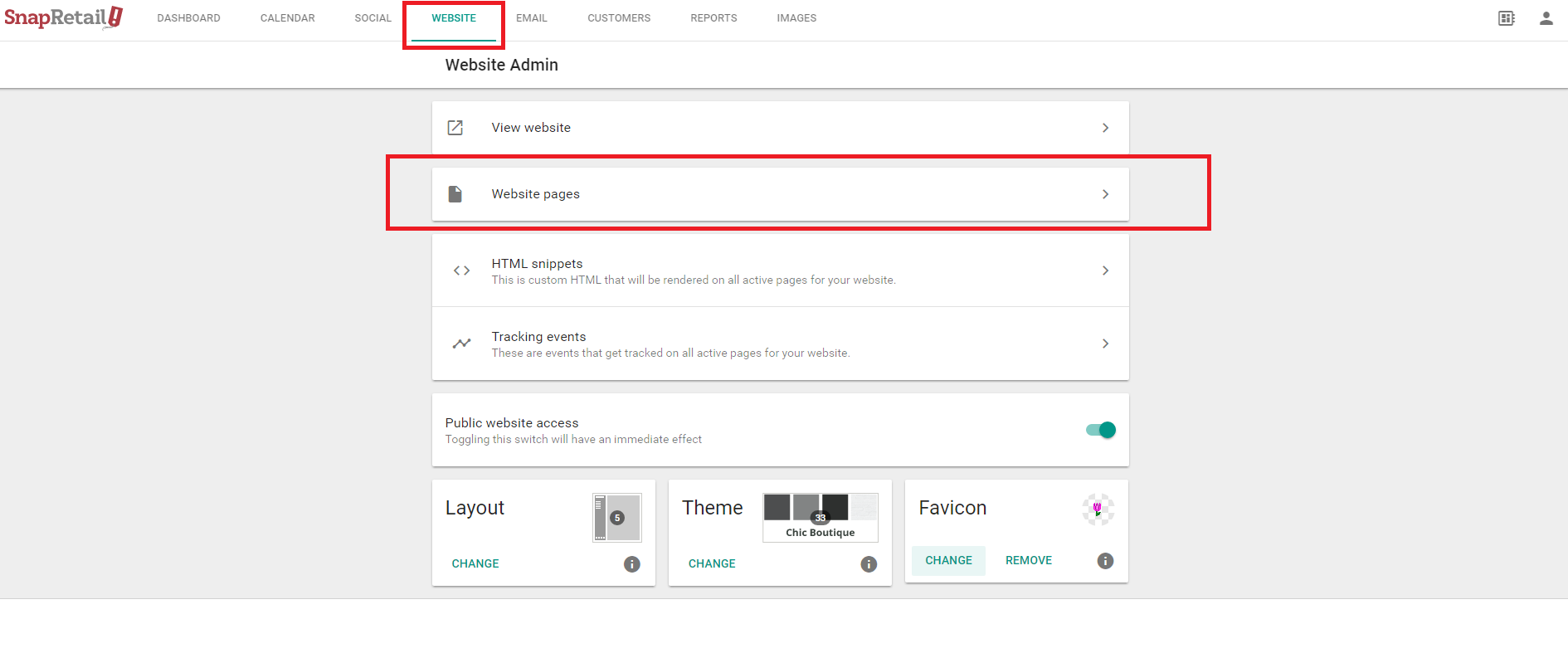 Click on the page you would like to edit.
Scroll down and click on the pencil icon next to:
Current Page: This will allow you to edit the current page as it is in it's current state. This is typically what you will use when editing.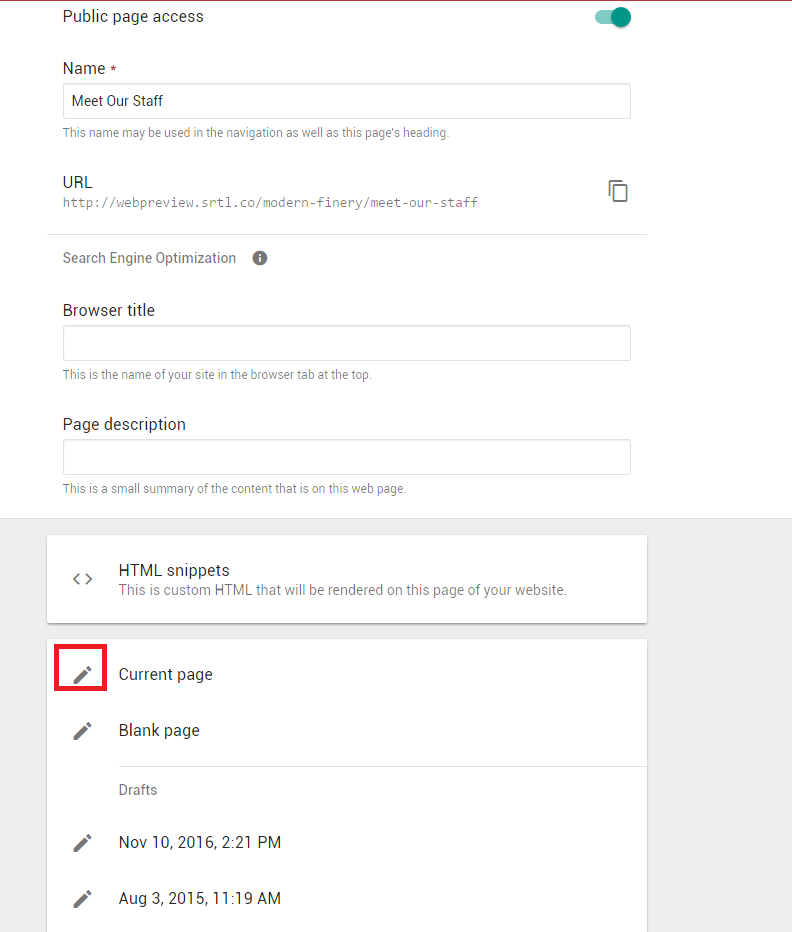 Blank Page: This will erase the current page and allow you to start from scratch
Latest Draft: This will allow you to continue working on a draft that you started, but never published.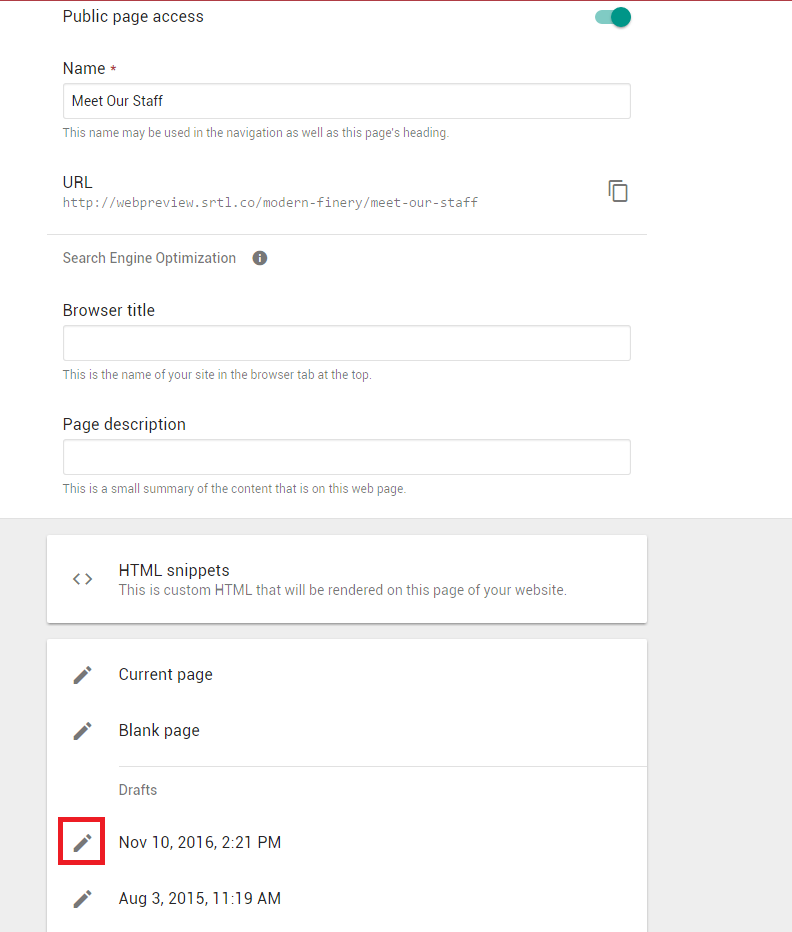 You will then make edits to your page following the normal page creation steps. For more articles related to building your pages please click here. 
Please note that you cannot edit any pre-created pages indicated by the red icons. For more about changing or adding onto those pages please click here.