You are able to check for broken links in your emails by following the steps below. 
Click More at the top of the email editor.
Click Validate URLs
The process will begin to run. It may take up to a few minutes to complete, but typically takes only a few seconds.
You will receive a message saying either "No issues found" or you will see a list of the invalid links. The message will tell you if the broken link is embedded in text, image, or product widget. 
Hit Ok and find the invalid links in your email and correct them or remove them. Also, keep in mind the Store Info widget includes a link to the Store Website address listed in the My Account section (silhouette of a person icon at top right hand corner then click Account).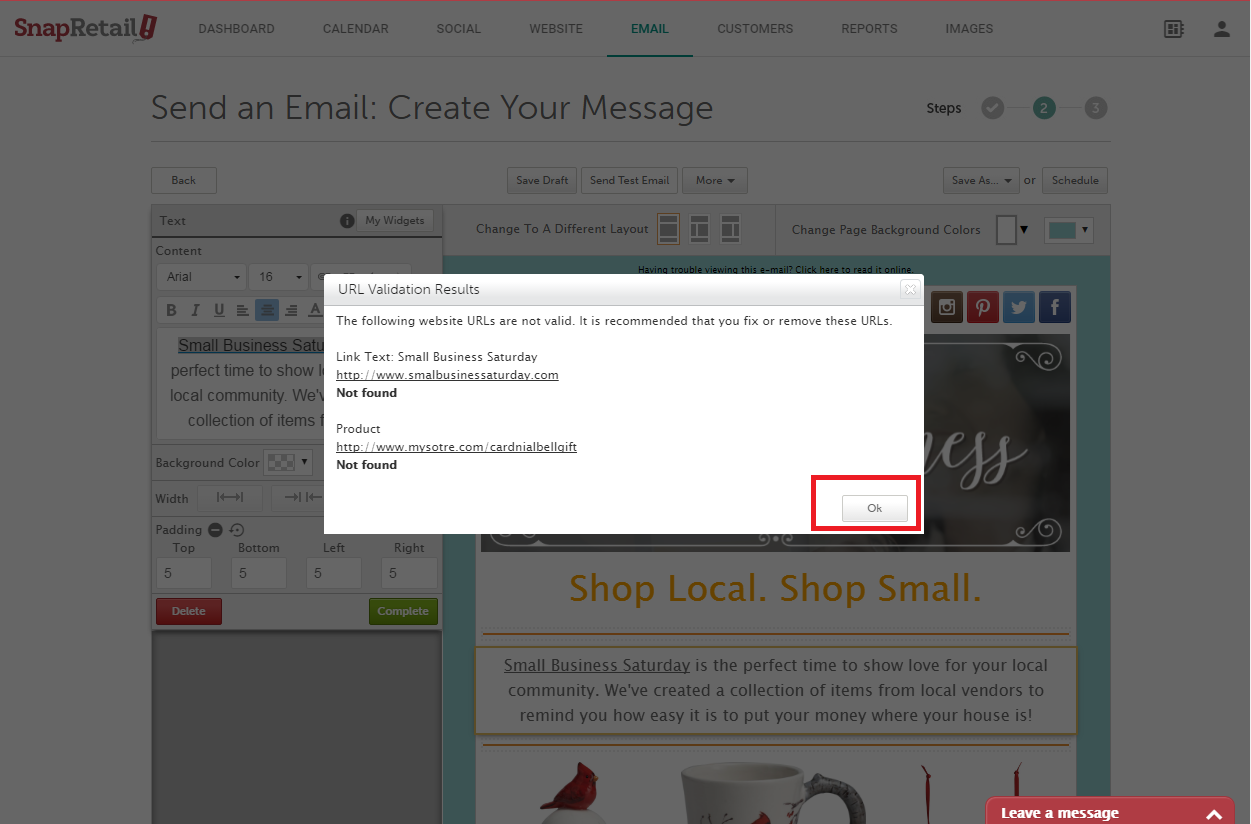 On the Schedule page you will also see a message on the left-hand side of the screen telling you if all urls are valid or if any invalid urls are found.
Click View Results to receive information about the invalid URLs.