My Widgets
Save time by creating custom widgets for text, image, button, and coupon, and save them for later use. Use My Widgets for things like a second location, alternative logos, coupons offered regularly, your most used Call-to-Action, or to save an image from a template and more!
Creating and Saving My Widgets:
First Add your widget type and format your content how you would like it to save.  Then click "My Widgets" at the top right of the sidebar then "Save Widget". You will see the content you're saving appear in a popup. Here you can name each saved widget to keep organized.  You can safely close this popup.
Example of Creating and Saving My Widgets: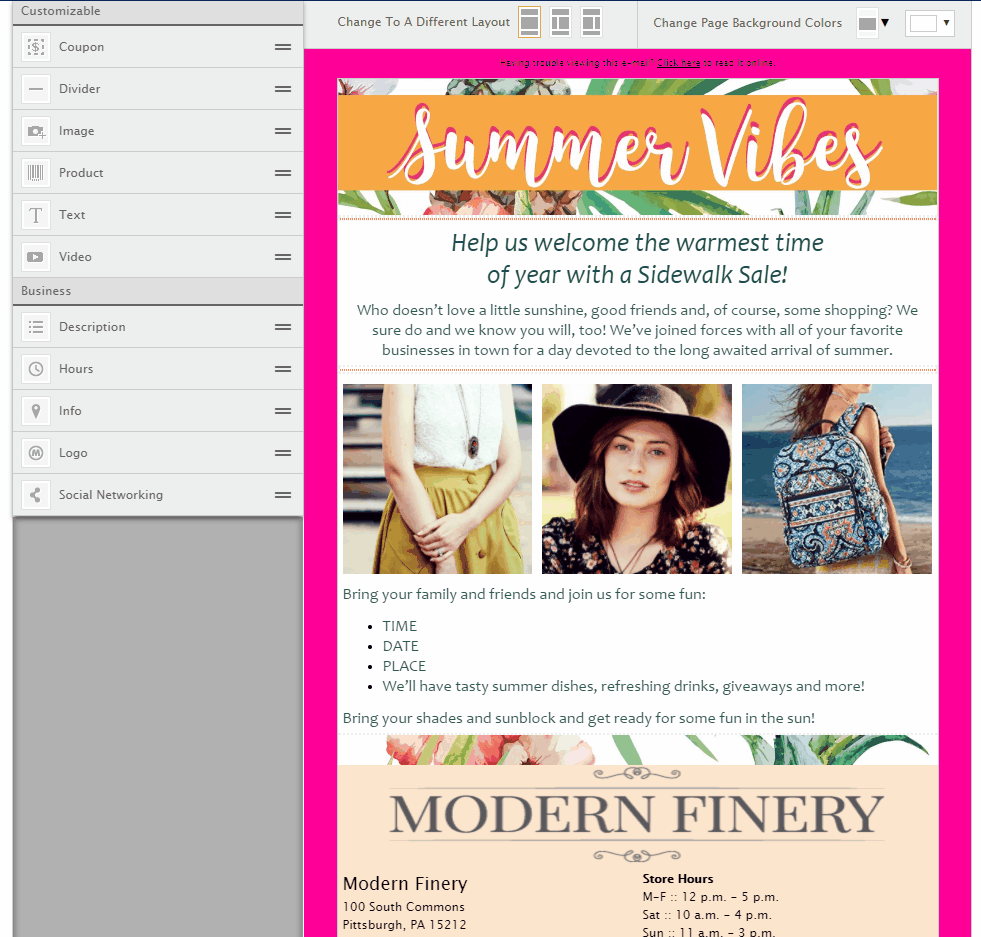 Using Saved "My Widgets"
Drag and Drop the type of content widget you would like to add. Click "My Widgets" on the top right corner of the sidebar. Click "Load Widget". Choose the content that you would like to place on your template.
Example of Using Saved "My Widgets":