Connecting to Instagram will allow you to sync your images from your Instagram account to your SnapRetail account. Click Connect and follow the on screen instructions to allow SnapRetail access.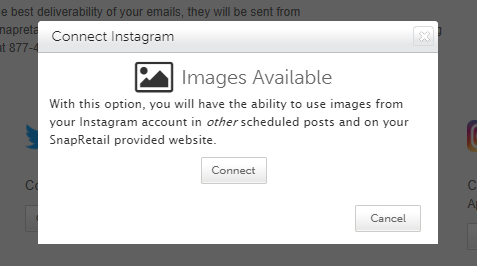 The Instagram Scheduling feature is enabled when you see "App Posting Reminders Enabled" under your Instagram connection.
Instagram Scheduling is only available to Smarter and Charter subscribers. If you do not see this feature enabled, contact SnapRetail at service@snapretail.com to upgrade your subscription.
Note: If you change your password for any account, you will need to reconnect your accounts to SnapRetail to ensure your posts are scheduled without any disruption.