1. Go to Email
2. Select a Template
Click on the eye icon to preview a template before selecting. Click image to open the template in the editor.
3. Drag and Drop widgets from the left side onto the template to add content like coupons, buttons, images, text boxes, and more.
4. Click on any content to edit. Editing options will appear on the left side menu.
5. When you are done editing your email template, click Schedule.
4. Write a subject line, choose a date & time, and select a customer list to send to. Click Finish.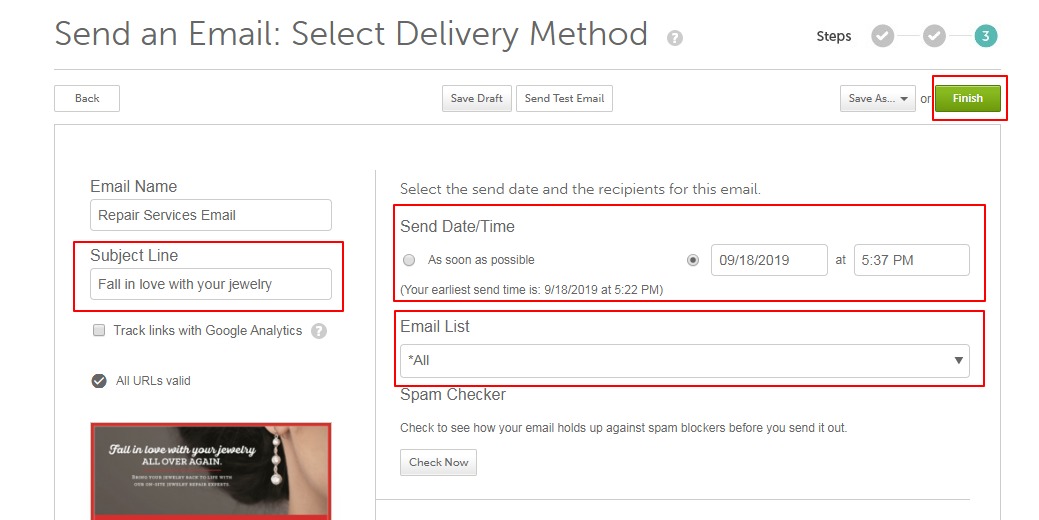 5. After successfully scheduling an email, you'll see it appear on your Calendar.