On the Calendar, you will find Suggestions. These are timely and relevant social media and email ideas for you to incorporate into your marketing plan each month. Suggestions are found in gray text on any day on the Calendar.
Navigate to Calendar in your SnapRetail account.
Suggestions with the speech bubble icon are for social media. 
Suggestions with the envelope icon are for email.
From here, click on the idea and you can edit the social post or email the same as you would creating your own from the Calendar. Please note: You must change the text to make it your own. You cannot use the suggestion word for word. (Simply add a hashtag or change a word or two to make it your own).
Click the Camera icon to add an image to accompany the post.
You can change the day or the time of the post by clicking on those fields.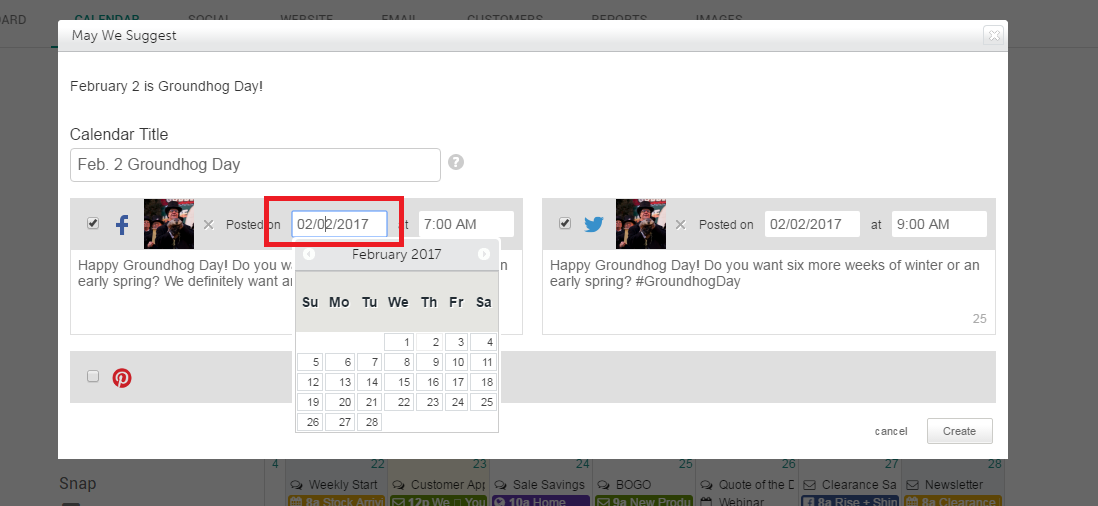 When you are satisfied, click Create and that suggestion will be posted to the social media networks you selected at the selected day and time.