By default, the Calendar will open up in Month view. To change to Week, Week List, Day, or Day List view click the icons on the left.
Alternatively, click the arrow next to any given week to switch to a Week view.
Alternatively, click any given day number to switch to a Day view.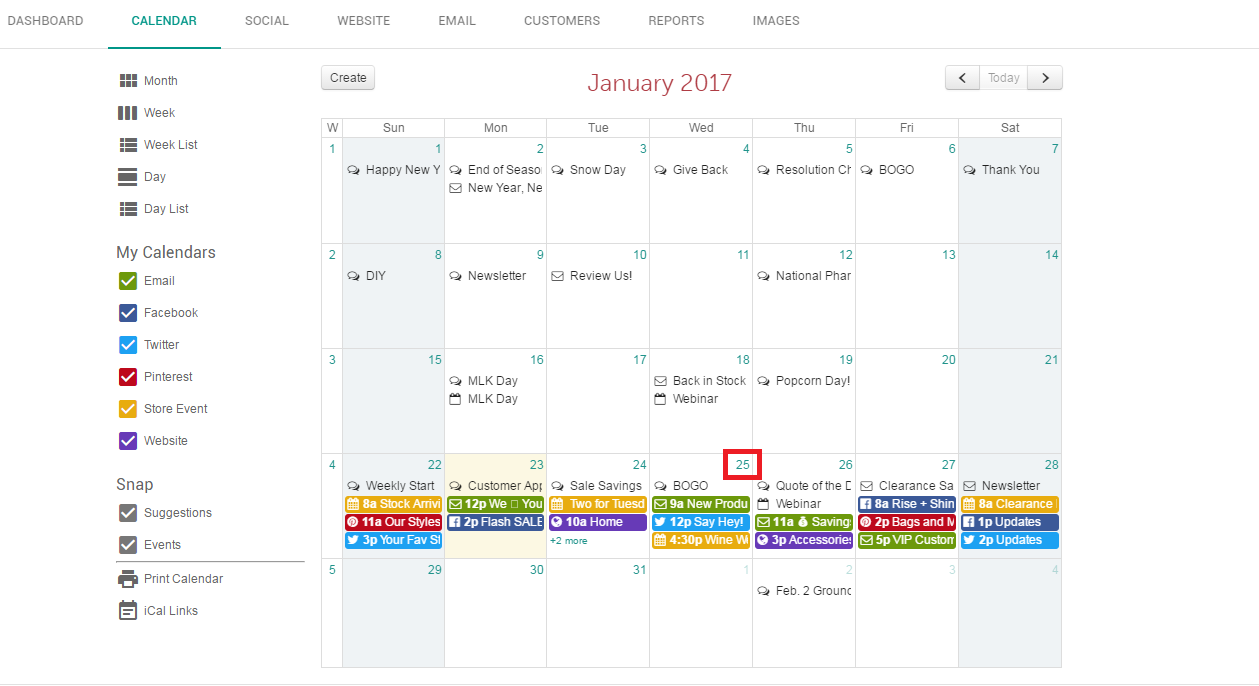 You can add items to the Calendar as far in advance as you would like. Suggestions are typically available on the Calendar two months in advance. To switch to the next month or look back at the previous month, use the arrow icons at the top right of the Calendar.