Use the Button Widget to easily create strong Call-to-Actions (CTAs) and get your customers to take action!
Drag and Drop the Button Widget onto any template. 
Use the Sidebar to edit the text, color, and size of the button.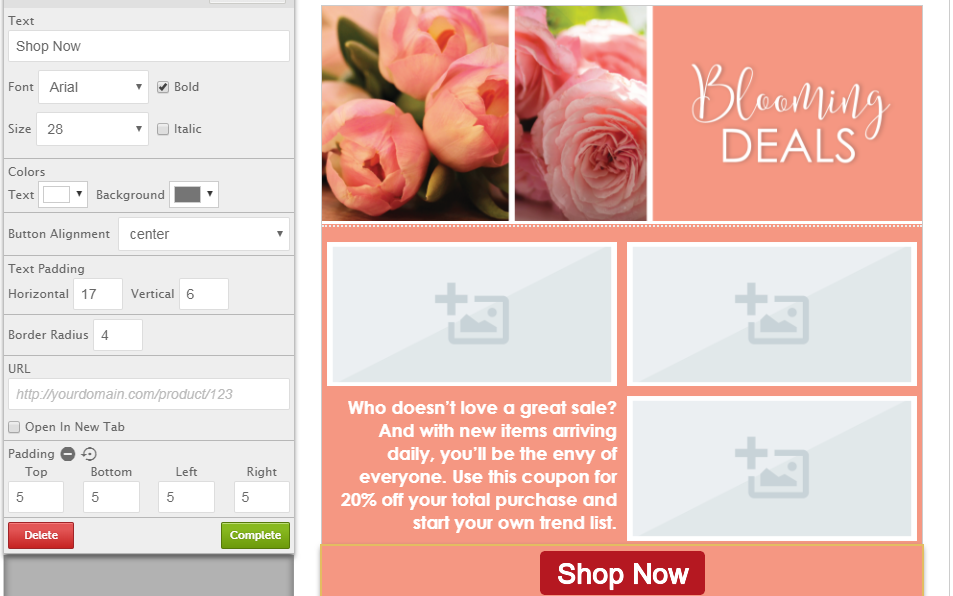 Finally, remember to add your URL so the button can be clicked on!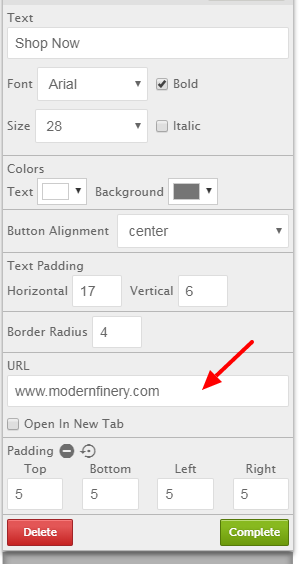 Learn more about CTA Best Practices