Please note: To schedule to Pinterest your SnapRetail account must be connected to your Pinterest account. For more information on connecting your account please click here and scroll down to the Pinterest section.
Navigate to the Calendar
Click on any day that you would like to schedule the pin for
Select Quick Social
Enter a Calendar Title. The Calendar Title is just for your reference and will not be seen by your customers.
If you have other social media networks connected that you do not want to post this to you can uncheck those networks.
Click the icon to add an image
Type in the Board Name to create a new board.
Type in a Board Description.
Alternatively, select an existing board from the dropdown menu.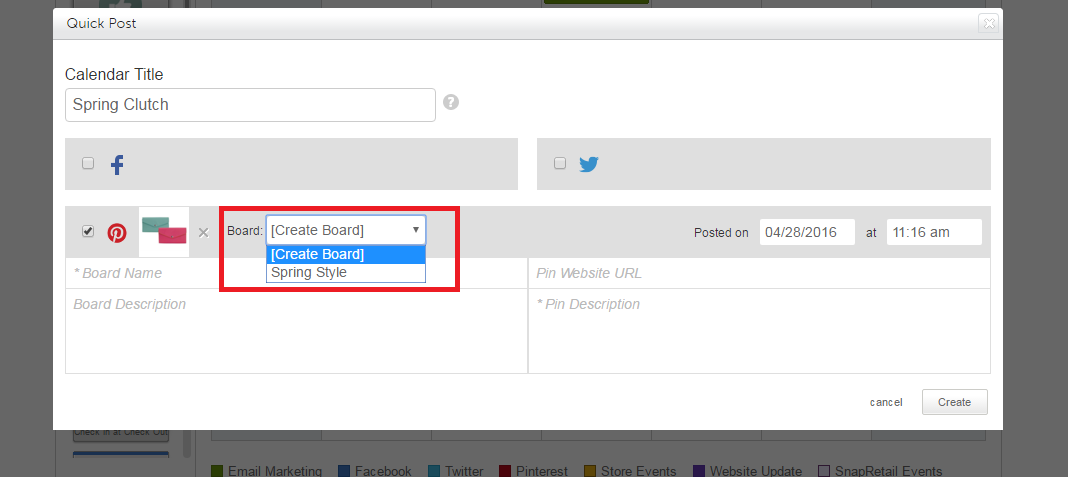 Type in a Pin Website URL or leave blank.
Type in a Pin Description.
Select a Day & Time you like the pin to appear on Pinterest.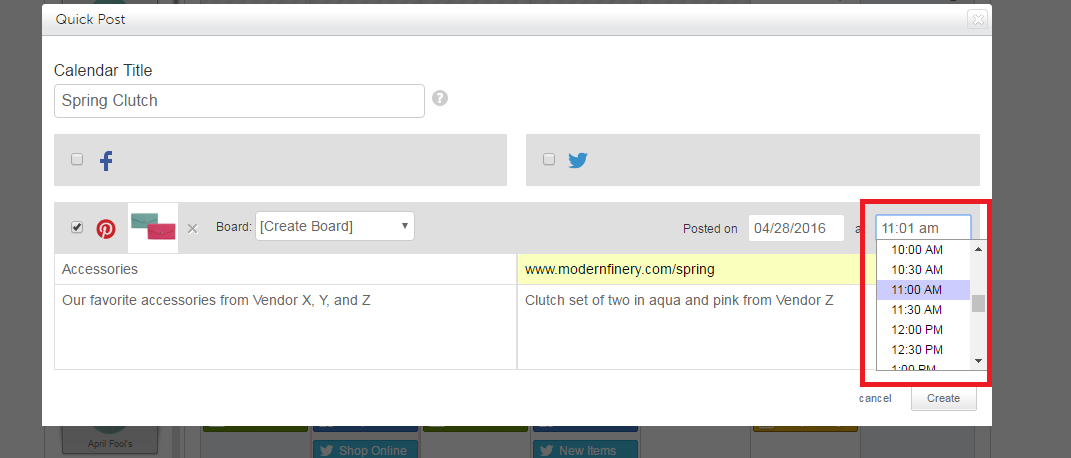 You'll be redirected to the Calendar where you will find the pin on your Calendar color-coded in red.